RPP registers constitution amendment bill against secularism
Rastriya Prajatantra Party (RPP) on Sunday has registered a constitution amendment bill at the parliament demanding removal of the word secular.
"We have registered the amendment bill Sunday afternoon demanding removal of the word secular from article 4(1) of the constitution and to include eternal (sanatan) Hindu state instead," deputy spokesperson of RPP Mohan Shrestha.
The party has registered the amendment bill after the Election Commission on Friday removed Hindu state and monarchy from the party's statute.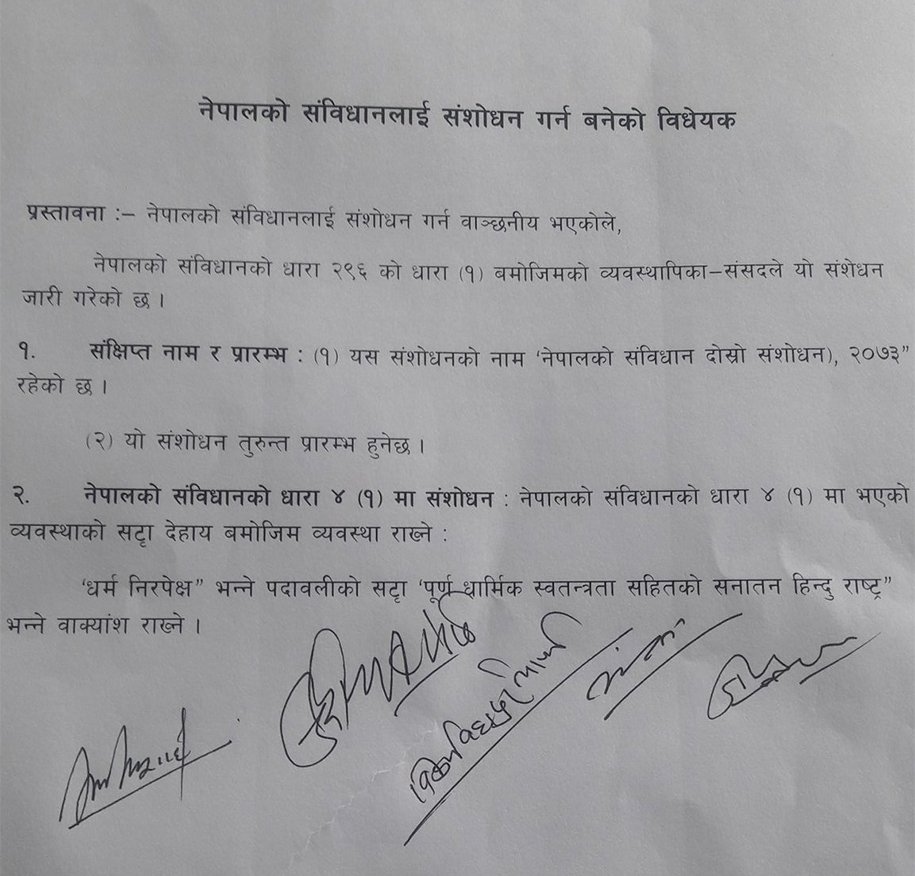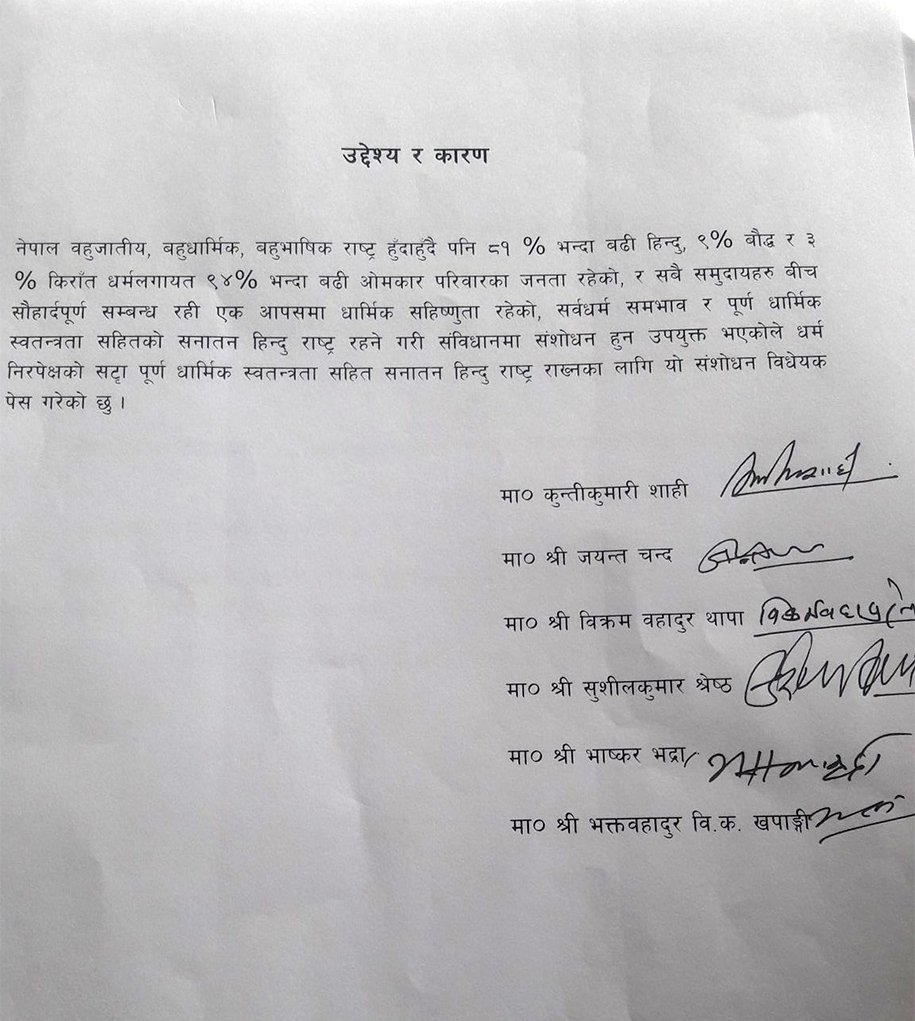 Comments
More News
Popular
Recommended
Suchanapati