UDMF, Federal Alliance announce protest programs
Photo: Narayan Maharjan/Setopati
---
The United Democratic Madhesi Front (UDMF) and Federal Alliance on Sunday announced protest programs stating that the new constitution amendment bill registered by the government is incomplete and full of flaws.
Leaders of UDMF and the alliance held a meeting on Sunday and accused the government of turning deaf ears toward their demands. It has announced stern protest programs, accusing the government of urging parties to take part in the election merely for formality.
It organized a press conference to unveil the protest programs that include staging stick rallyies and an indefinite general strike.
The protest programs including rallies, sit-ins, mass demonstrations and strikes will be staged from April 18 to May 14 and will be participated by senior leaders including Upendra Yadav, Rajendra Mahato and Mahanta Thakur, among others.
The agitating parties had warned of launching protests, issuing an ultimatum to the government to address its demands including constitution amendment by mid-April.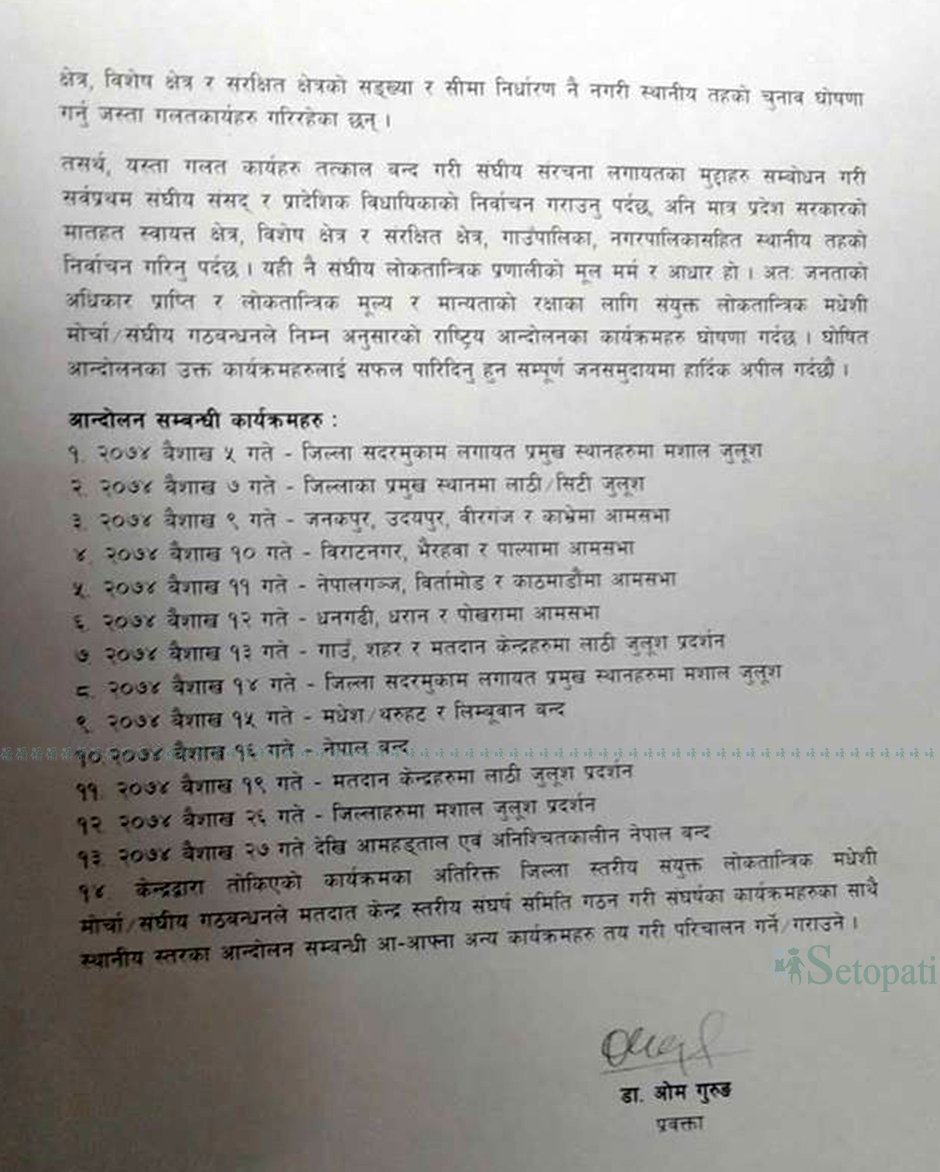 Comments
More News
Popular
Recommended
Suchanapati